Yummy N' Cute Shiba Inu Edibles!!
Thanks for visiting Myfirstshiba.com! We do our very best in providing our readers with awesome content about our beloved Shiba Inu breed. Some of our articles include reviews and recommendations to our favorite products. We do occasionally earn commissions from certain affiliate links that help support our work and mission. Thanks again for visiting. Shiba Kisses To All!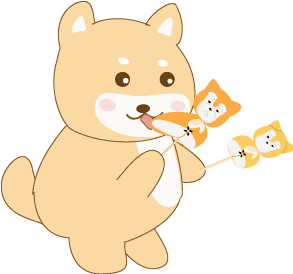 Cute, kawaii, and delish!!
Cute Shiba Inu food is almost too cute to eat…
Here's a compilation of the 10 best Shiba Inu edibles along with recipes and tips as well.
Some recipes are definitely more complicated than others. 
If design is not your forte, pick a simple Shiba Inu design recipe and don't stress about perfection. 
Or, if cooking is not your thing, give the recipe to someone who likes to cook and hope you get rewarded with cute Shiba Inu edibles!

Shiba Inu Omurice with Tomokku
Yummy and Savory Shiba Inu Rice Dish
This Shiba Inu "bento" style rice dish is a good introduction to the world of "cute edibles". 
It's not so tiny and tedious to make like typical cute edibles – and at the end of it all – you can actually eat it for a fairly satisfying meal.
The key to this recipe is rice consistency. 
You want fairly well formed but sticky rice so the shapes will hold together well.
Seaweed
Rice
Eggs
Sliced cheese
Food coloring if you want to color the egg whites
Salt
Mayonnaise
Curry powder with sodium.
Dry pasta 
Cling Wrap
Scissors
Patience

Shiba Inu Strawberry Dog Cake
Kawaii Simple Shiba Inu Cake
I love the simplicity of this Shiba Inu cake.
I actually have no guilt eating it because I didn't spend ten trillion hours making it.
Great for birthday parties or any special Shiba day!
Round Sponge Cake 
Dark Chocolate
 Strawberry
Cream Cheese
Whipping Cream
"Chocolate" whipping cream (cream mixed with chocolate milk)
Sugar 
Pastry bag pipe for making face
Parchment paper
Cake cream spreader 
Two Bites Kitchen Shiba Inu Bento Box
Delicious Shiba Inu Lunch Box
Here's another Shiba Inu bento box that is a bit simpler to design.
I really like the simplicity of the Shiba face design. 
Having the rice colors separated and then added together makes the face assembly much easier.
Feel free to use whatever "add-on" lunch items that you have handy.
With the Shiba Inu face being the main star of this recipe, you can decide how much you want to design the remain food edibles.
Ingredients: (to follow below recipe exactly) – *You can use whatever proteins you already have available…
Ground pork 160g 
Egg yolk 1ea
Corn starch 1tsp 
Black pepper 1/2tsp 
Sugar 2tbsp 
Soy souce 2tbsp
Water 4tbsp 
Black pepper 1/4tsp 
Egg 3ea
Salt 1/4tsp
Corn starch 1/2tsp 
Seaweed 
Rice one bowl 
Soy sauce 
Tomato paste/ Ketchup
Cherry Tomato 
Cheese
Lettuce 
Plastic wrap
Small molds for cutting out cute shapes
Bento "box" (plastic, wood, disposable, etc)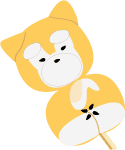 Two Bites Kitchen Shiba Inu "Butt" Dango
"Glute - e - nous" and Popular Rice Treat!
These adorably cute "mochi" like treats are super popular in Japan.
This recipe is fairly simple, albeit a bit time consuming.
 The hardest part is molding the Shiba face and Shiba butt.   
If you have molding clay or play-doh, you can practice the shapes before attempting this recipe.
Best when eaten immediately, though they can be reheated with a "wet" / steam method.
Glutinous rice flour 100g 
Tofu 100g 
Water 5g
Corn Starch 4g 
Sugar 30g 
Soy sauce 15g 
Water 35g 
Black sesame seeds
Pot for steaming
Wooden sticks
Clean tweezers

Shiba Inu Macarons By Sumopocky
Shiba Inu A' La Francaise
Macarons are a popular and tasty French treat.
Shiba Inu macarons are "tres mignon" French treats that can be made with a bit of baking skill and some patience.
What's great about this particular recipe is that you can adapt the design of the Shiba Inu face to your "skill" level.
Also, you can check out Sumopocky's other macaron filling recipes and use the filling that best suits your taste buds.
Meringue: 70g of Egg whites + 90g of Castor sugar
80g of Ground almonds
80g of Powdered/icing sugar
Black food colouring
Red food colouring
Yellow food colouring
80g of Cream Cheese
2 tbsp of Caster Sugar
60ml of Heavy Cream
Electric mixer
Piping bag with round and small tips
Macaron silicon baking sheet
Baking Pan
Parchment paper

Easy Peasy Shiba Inu Cut Out Sandwiches
Fast and Easy To Whip Up!
For those that don't have either the time, skill, or patience to concoct fancy Shiba Inu designs, this sandwich recipe is perfect.
Basically, all you need is bread and a little imagination.
Great for children and can be modified to suit individual tastes.
Bread
Peanut Butter and / or
Condiments, jellies of your choice
Chocolate pen
Cup or round cookie cutter

Shiba Inu Omurice with Tomokku
Use Your Favorite Cookie Recipe (Premade dough is fine as well)
These Shiba Inu cookies are all about the decorations.
You can use your favorite easy or complex cookie recipe to form the main dough.
Here's one of my favorite basic cookie recipes. 
After that, you'll just use a Shiba Inu cookie cutter and then cut, bake, and decorate! 
Shiba Inu cookie cutters come in face only or full body designs. The face only designs are simpler and have more for of the cute, "kawaii" feel.
The full body designs portray a true Shiba Inu body shape and is a good base for more formal or complex design techniques.
Cookie dough
Royal icing (colors optional but recommended)
Edible decorations of your choice
Shiba Inu shaped cookie cutter
Piping bags
Piping tips

Cookat Homemade Shiba Inu Marshmallow
Have you ever made your own, homemade marshmallows?
I sure haven't, but this adorable recipe took me over the edge and I finally tried it one day.
It's a bit tedious, and some skill and patience is needed to get through it – but the results are sure to put a smile on a any Shiba Inu afficianado who loves sweets!
Take a lot of photos, cause you'll probably never make them again.
100g Sugar
50g Corn syrup
40g Cold water
17g gelatin sheet
2 egg whites
Coffee mix (10g Instant coffee mix + 30ml water) 
Pastry Pipes
Skinny wooden sticks

Shiba Inu Brownies / or Cake
Shiba Inu Deliciousness Able to Feed a Crowd
Remember that Food Network Show, "Semi-Homemade" by Sandra Lee?
This recipe by ClockworkLemon takes the same concept with either the brownies or cake being easily made from boxed mix – while the Shiba Inu designs is what gives this recipe the Wow factor.
I love this recipe as it's relatively easy and can feed a bunch of people (perfect for parties) at once or one person over a period of time.
It's not like those meticulous recipes that take 3 hours to complete and 3 seconds to eat….
Brownie or Cake mix
Royal Icing (with different colors)
Pastry Pipes
Wilton #1 Tip
Wax or parchment paper
Skinny wooden sticks

Shiba Inu Pull Apart Bread
Shiba Inus truly make the best Shiba Inu breads!
The perfect color, the perfect shape, and oh, so addicting.
Use any of your favorite bread recipes. 
The filling part is optional. You can do a custard, red bean, or cream cheese filling of your choice.
Fun, fun!
Bread dough
Optional: Filling of your liking
Chocolate pen
Optional: Piper for filling
Round Bundt Style Cake pan
Hope you enjoyed this post! =)... Here are a few related posts: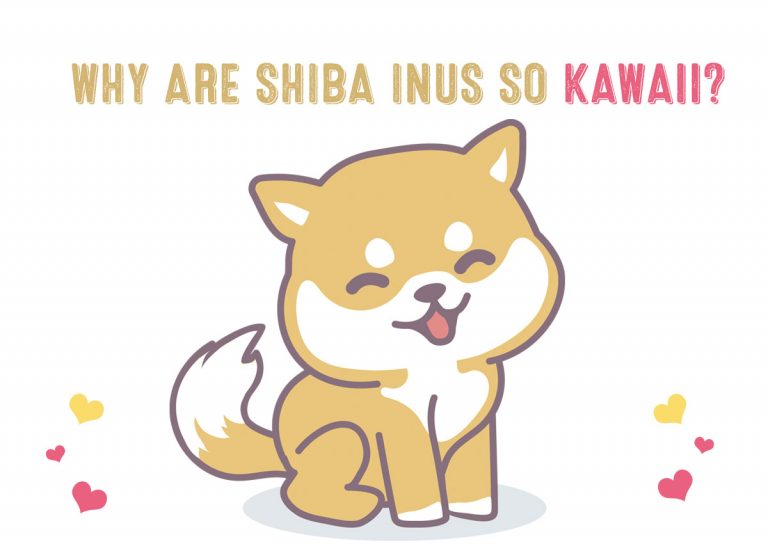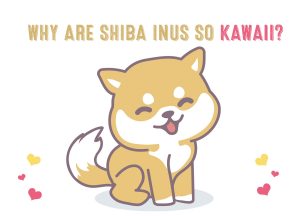 The adorable, expressive Shiba Inu. In the English language, you might say a Shiba Inu is the very definition of cute – with their large, round
Read More »